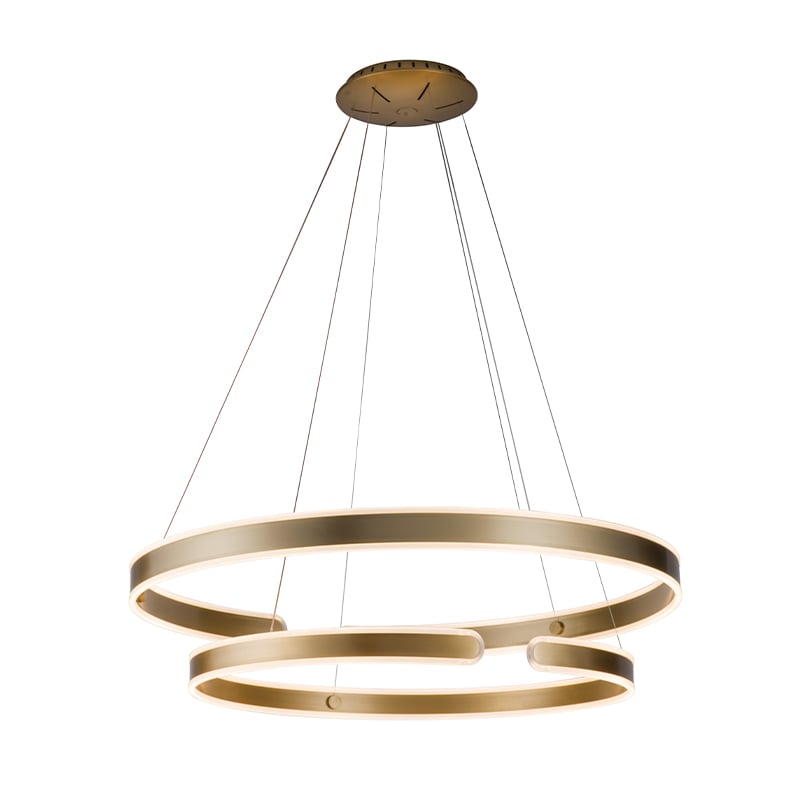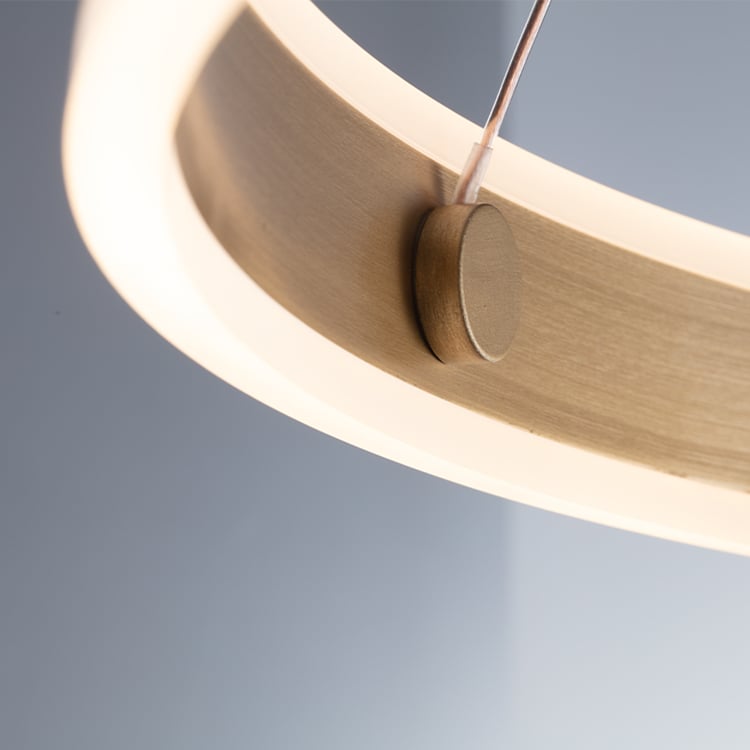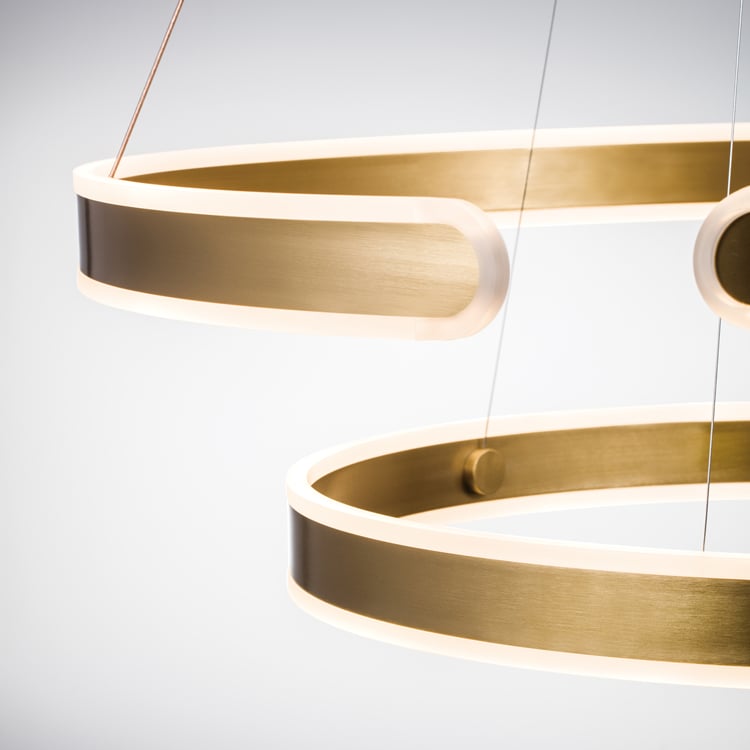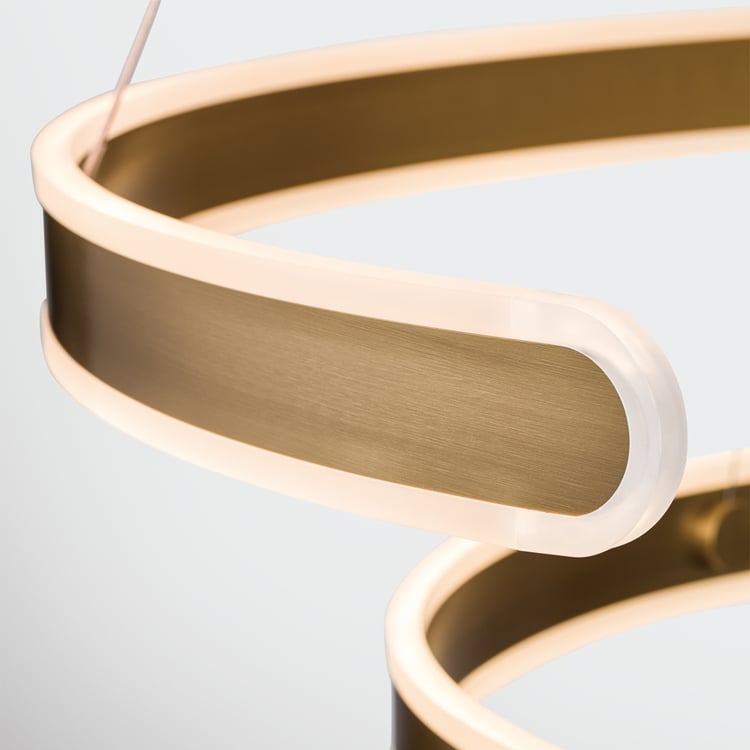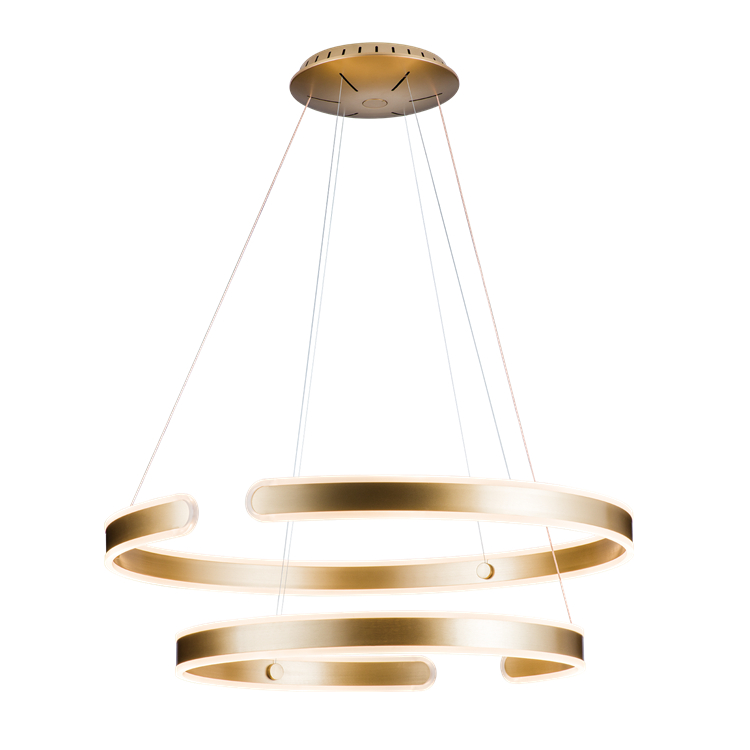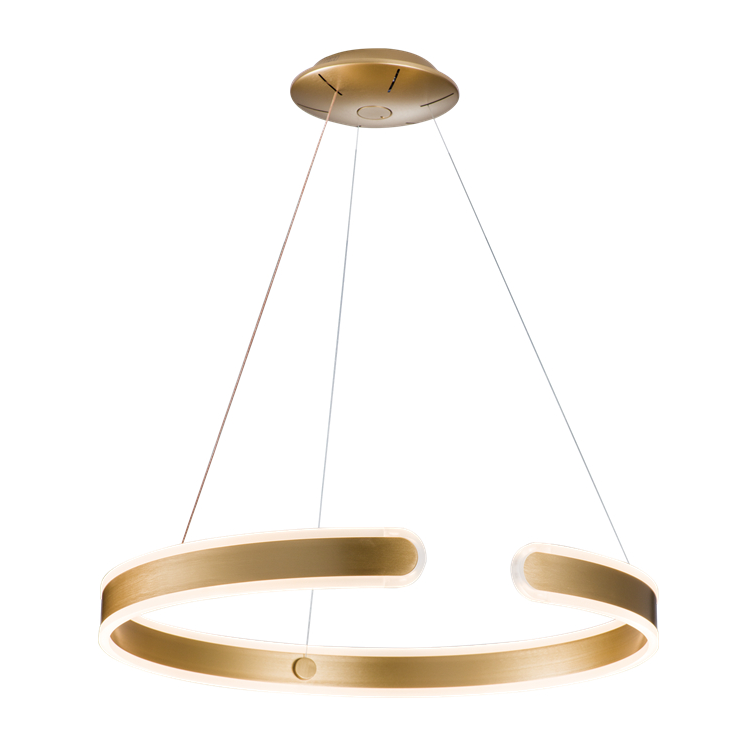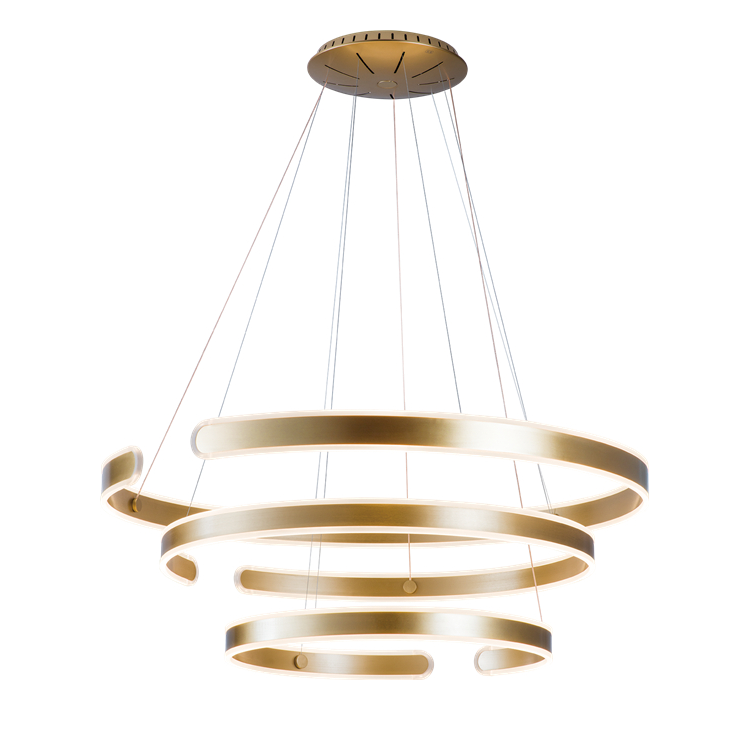 Gianni-Living Room Chandelier
Specification:
D600×3110mm/41W
Lumens:
Total Lumens 3120lm/Delivered Lumens 1566lm
Features: This stunning pendant light is a masterpiece of design, featuring multiple golden rings that create a unique and eye-catching aesthetic. The light radiates both upwards and downwards, creating a warm and inviting ambiance that enhances any space. With its adjustable suspension height, this pendant light can be customized to fit your specific needs, allowing for free installation, stackable installation, or cross installation by adjusting the suspension wire.
The result is a beautiful and functional lighting fixture that is sure to impress and elevate the overall atmosphere of your home decor. Add a touch of sophistication and elegance to your living space with this stunning pendant light.