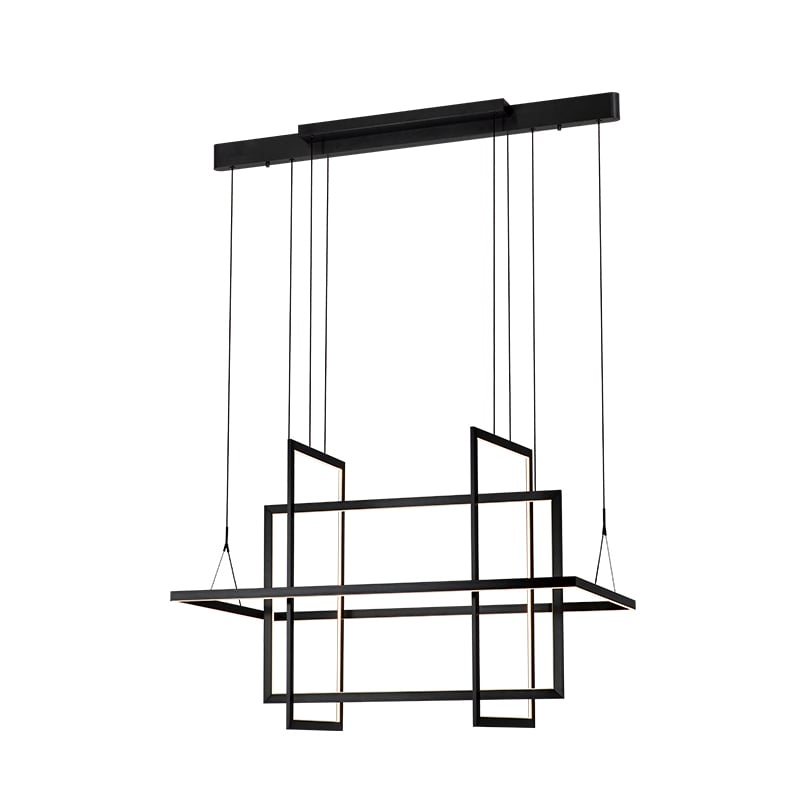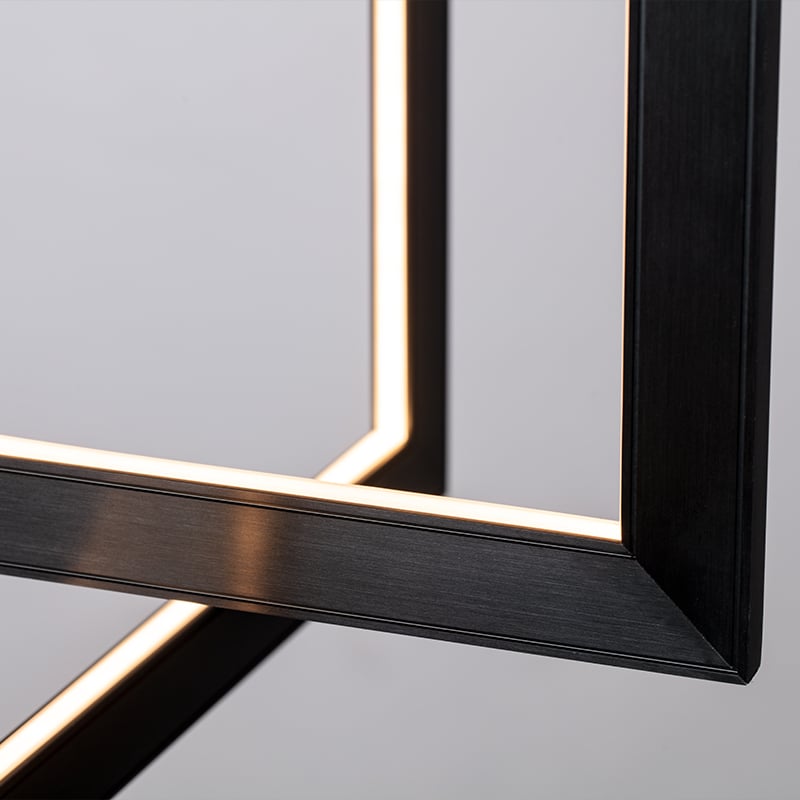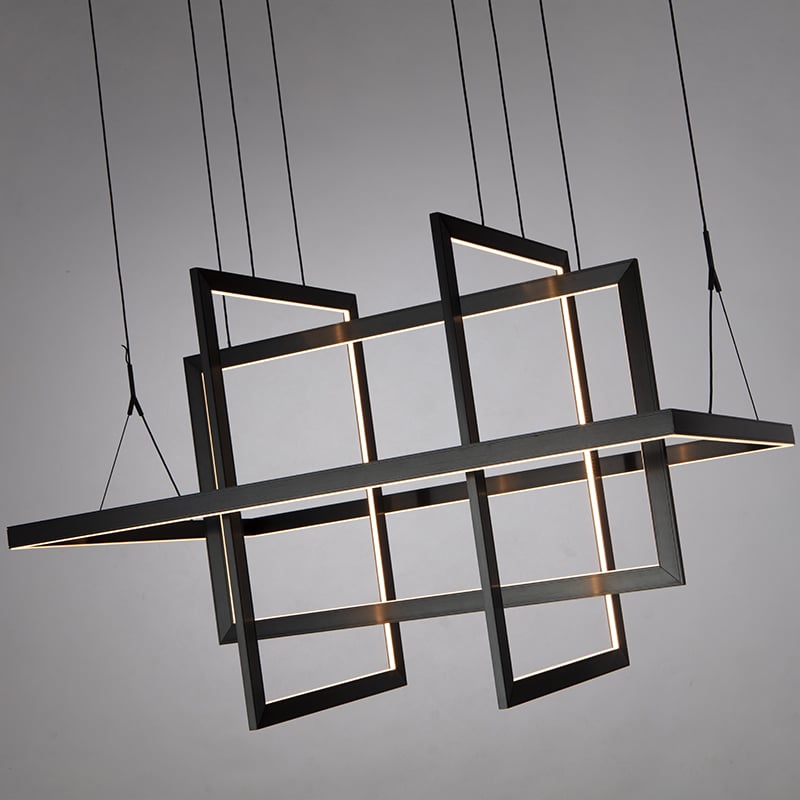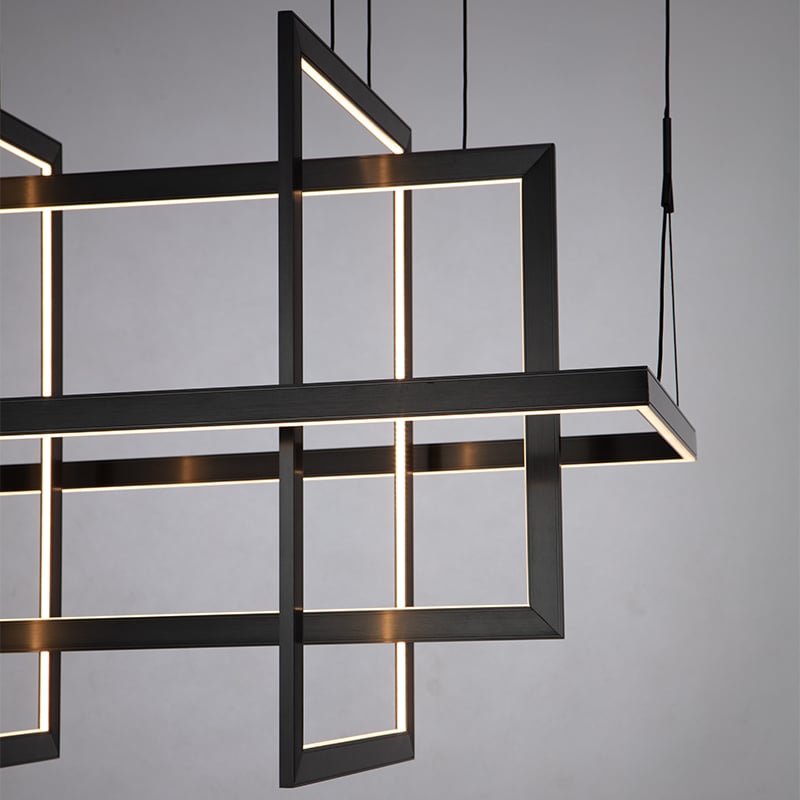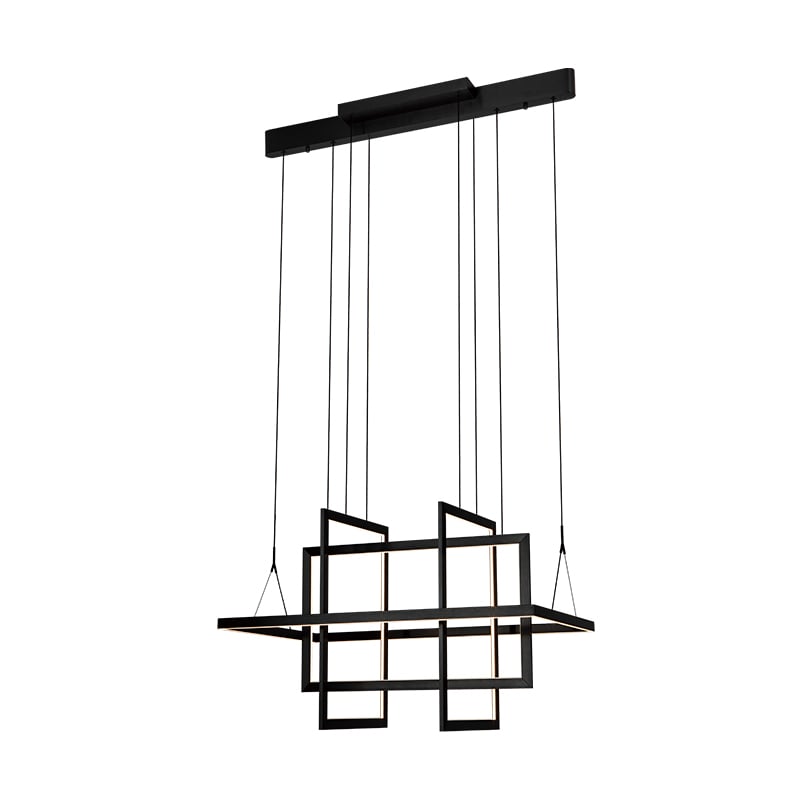 Geometry-Living Room Chandelier
Specification:
850×500×3538mm/72W
Lumens:
Total Lumens 6300lm/Delivered Lumens 2860lm
Features: This pendant light is a stunning composition of four black rectangles, creating a strong and striking three-dimensional effect. Each of the four rectangles emits light in a different direction, resulting in a spatial light effect that is even more pronounced and three-dimensional. The interplay of light and shadow creates a dynamic and captivating visual display, making this pendant light a true work of art.